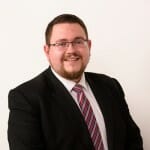 Title:          Education Services Senior Manager
PS Financials Training and accredited by the PSF 

Current:  Chris has been involved in education since he began his career in practice in 2010.  Having worked with educational establishments of all shapes and sizes and auditing organisations up to listed companies he has lots of experience in the implementation of good financial controls. here are just some of the services where he has supported schools and Trusts:
Help prepare BFR
Help prepare financial audits.
Assisted where a bursar has left.
Appointed internal auditors.
Advice on accounting Software.
Support in converting to an Academy.
History:   After graduating in 2007 with a BSc (Hons) in Accounting and Finance Chris worked in the motor trade, becoming a part qualified CIMA accountant before moving into practice in 2010. Chris became an ACCA member in 2014.
Interests:             Astronomy and attending concerts.