We pride ourselves on being friendly, helpful and approachable, as well as totally professional.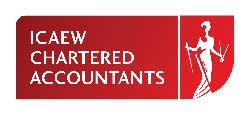 We realise that you could come to us for a variety of reasons - you may find accounting daunting, expensive in terms of your time, or just plain boring, and we would look to find a solution tailored to your current business needs. We offer a full range of services, but you can in effect "pick & mix" the services which would suit you the best.
We are not a large firm, but we do have a wide mix of skills and specialities. Our tax expert for example, used to work for HM Inspector of Taxes, and is therefore perfectly placed to know the most effective methods of communication and negotiation.
Our clients tell us that they like our efficient service, and appreciate the way we are willing to go the extra mile to assist them and their business.
We are members of, and regulated by The Institute of Chartered Accountants in England & Wales (which is not always the case these days) who ensure their members maintain the highest standards of professional conduct and competence.
Our first consultation is free, giving us an opportunity to explain exactly what we can do for you, and you a chance to see if you like us!  Hopefully you will.
The firm has been in existence for more than 20 years, and for the last 16 years we have been based in South Woodford, a vibrant area which benefits from good transport links. We are a few minutes walk away from South Woodford tube station with it's easy access to the City and West End, and we are conveniently situated for the North Circular, M25 and M11.  We have parking to the rear of our building, and there is a ramp at the front for wheelchair access - our offices are on the ground floor. (See Map)
Alternatively, we are always happy to come and see you at your premises should you so wish.  Contact us to make an appointment.
We are registered to carry out audit work in the UK by the Institute of Chartered Accountants in England and Wales.  Details about our audit registration can be viewed at www.auditregister.org.uk under reference number C003512150.  Alan Patient & Co is the trading name of Alan Patient & Co Limited, registered in England and Wales, company No.  08476991, Registered Office: 9 The Shrubberies, George Lane, South Woodford, London, E18 1BD.