We want to help you achieve your business dreams and we start as we mean to go on. Our very first meeting is a free consultation where we learn about you and your business dreams; then offer some ideas to help you achieve them.
In the meeting we will also help you decide what Accounting services you need, as we tailor our work to your needs.
Once we've done that, we can prepare a proposal for you, if you want. This isn't a heavy sales meeting, it's a free no-obligation consultation about you.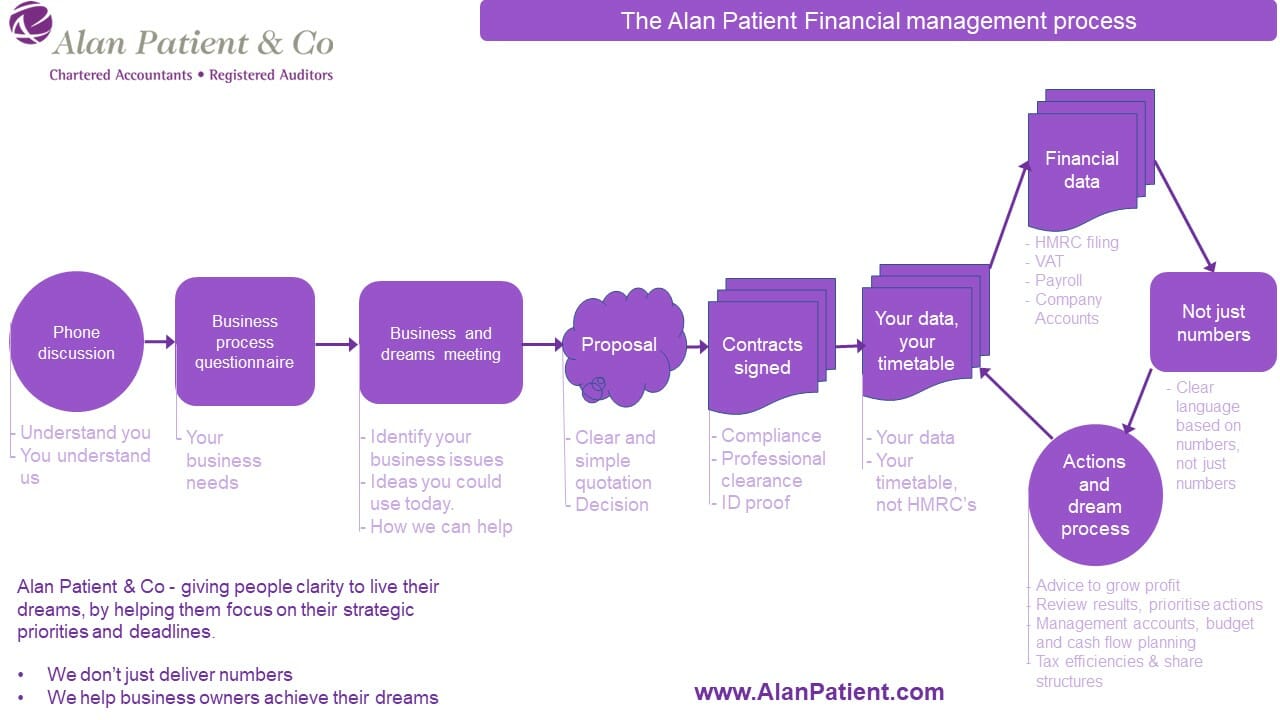 What's the first step?
Step one of achieving your business dreams is a short phone call. In that call we will where you are in your business development, then arrange your business and dreams meeting. If you're ready to start, call us on 020 3984 8875.
What's the second step?
After the phone consultation we will send you some information and a questionnaire. The questionnaire enables us to focus the advice we give you in your business and dreams meeting.