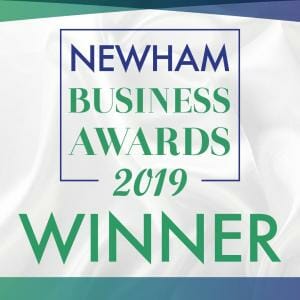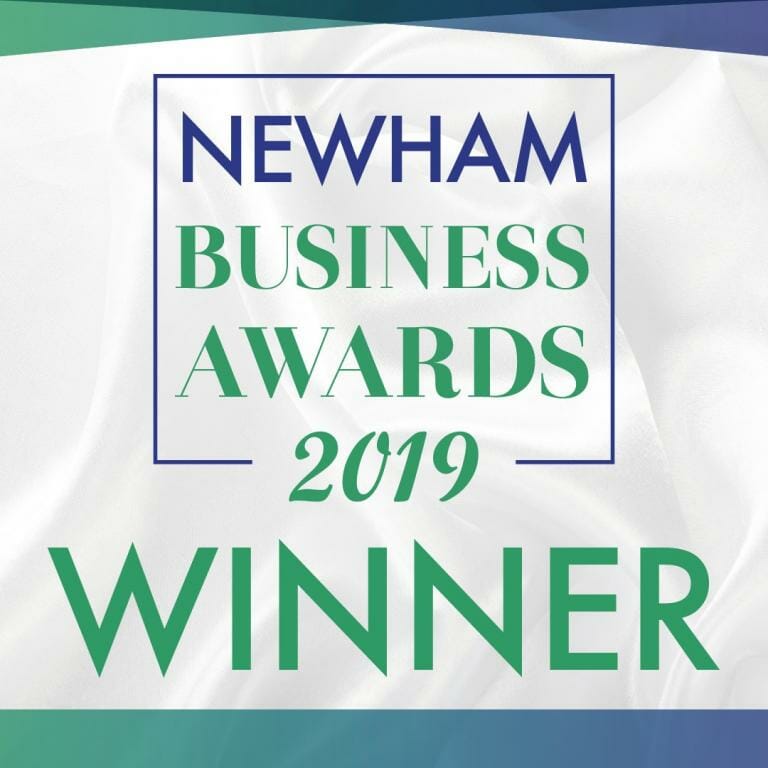 We had a brilliant night last week at the Newham Chamber of Commerce , Business Awards 2019 and are pleased to say that we are, again, award winning accountants.  We won two separate categories and will explain why the judges gave us these prestigious awards.
Newham Chamber Business Awards
The Newham Chamber of Commerce hosted their annual awards event on Wednesday 6th November 2019 at the Stratford Town Hall, London.  It was a superb evening, and after the awards were announced we danced the night away. A big congratulations to all of the other winners.
Award 1:  "Customer Service: Small Micro Business
Customer service is at the heart of everything that goes on at Alan Patient & Co, so winning the CUSTOMER SERVICE:SMALL MICRO BUSINESS.
Other than the high levels of customer service we give, the judges were impressed by four specific points:
 Structured to serve clients better:  The way we work is structured around our clients, as every client has their own portfolio manager.  This helps you as a client know who to speak to and means that somebody in our team knows all about your business, so we can help you more.
Staff training:  All of our staff have regular training to maintain high levels of technical knowledge, so they can best meet the needs of clients.  This level of training means our portfolio managers are able to be proactive in helping clients achieve their business dreams.
Client meetings:  Every week all staff meet to discuss the ongoing work and share best practice.  We also spend a few minutes teaching each other about the clients we are working on that week, so there's more than one person who knows about each client.
Bespoke service.  Unlike many accounting firms who offer a "menu of services", we value all of our clients and offer a bespoke service to each.  Clients get the services they need the most.
In last month's client survey we had the following feedback.
"Alan Patient have always given me the best support and advice"
"My client Manager updates me on all the stages for my accounts"
If you're interested in working with an award winning accountant that gives such service, please call us today.  We provide a free initial consultation to new people to help them identify whether or not they need an accountant.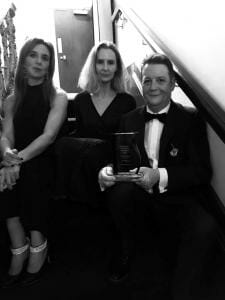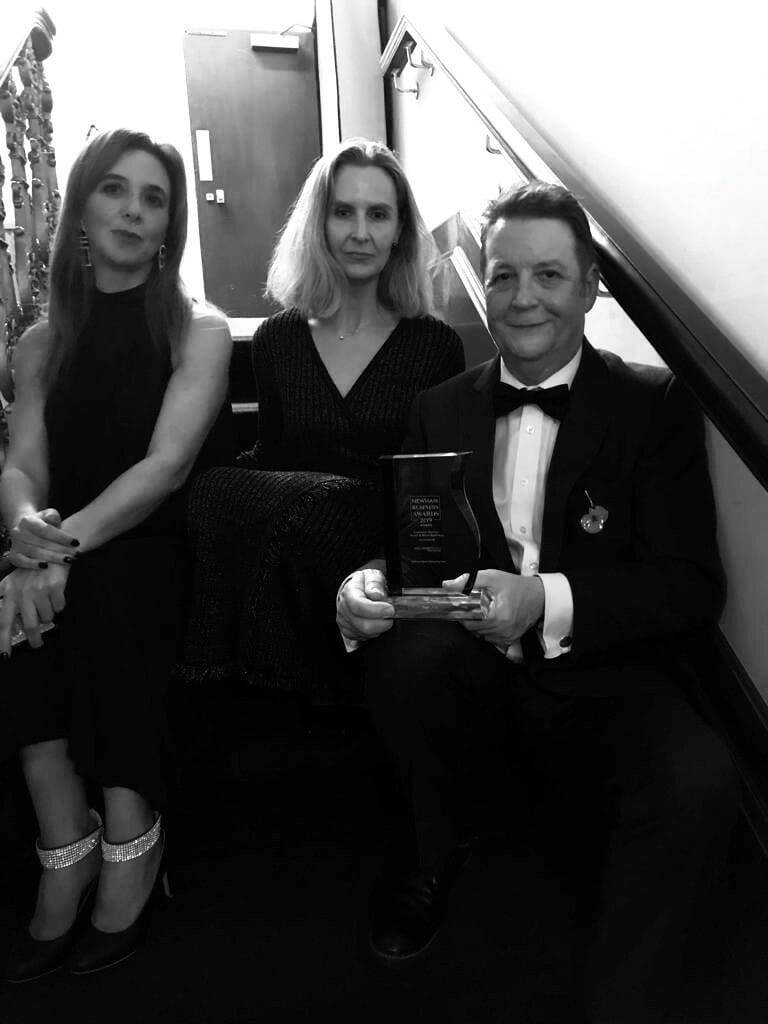 Award 2 Business Growth
Our growth is in two areas, supporting local businesses and in creating a new team to support Schools and Academies.  By taking time to really understand our clients needs we developed specialisms to serve clients even more effectively.
In the education sector we launched a unique service for schools/academies and have taken on extra staff to deliver it.  We work with academies by giving them support, advice and they outsource their finance function to us.
We cover everything from routine bookkeeping through to ensuring that their audits go smoothly.  Our team works alongside the school – to really understand the Head Teacher , Finance officers and School Business manager's individual needs.  That allows us to achieve two of our goals:
 Give superb support, advice and client service.
Tailor our offer to the school, keeping their costs low.
Our education section's turnover this year has risen by 39% and now forms 24% of our regular business even though this offering is less than three years old.  We now act for 20 schools/academies, many of which are based in Newham.  The next stage of our development which will include payroll services to schools.
Winning the BUSINESS GROWTH award shows the strength of our company and the client service we offer.  It's been concerted effort by all staff and we have taken on extra staff to meet this rapid growth.
Award Winning Accountants for local business.
We have helped many smaller businesses to move to cloud based account software This means they can see, at any time, exactly how their business is doing and this extra control also helps them keep costs down.
We work with each client to set up the software and each client get the reports they need, in a format they can easily understand.  As a result, clients can create invoices that have their own logo and are automatically sent out by emails that can contain marketing info.
By working with them more closely we can help clients ensure they're paying the right amount of tax, rather than too much.
Newham's award winning Accountants
We would like to say a massive thank you to the Newham Chamber of Commerce for organising such a spectacular evening and to all the key speakers including.
Welcome from the Mayor of Newham, Rokhsana Fiaz OBE
Touching speech from the Founder of Knives Down Gloves
Guest interview with former boxer Frank Bruno, MBE, an inspiring speech from our Chairman, Lloyd Johnson.
If you are interested in working with a forward thinking, client focused, local award winning Accountant, please contact us now