On Wednesday 25th April 2018, Alan Patient & Co took part in one of the most successful events to date.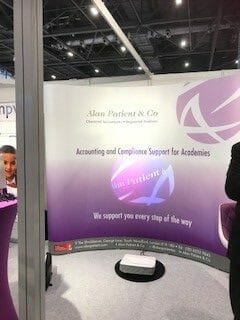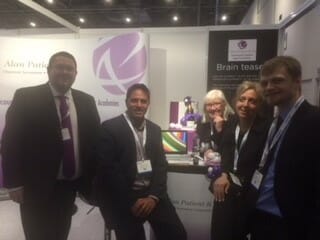 The Academies Show brought together over 3,000 attendees and 200 leading education suppliers for a day, who are designed to support school business management, teaching quality and pupil outcomes.
Here at Alan Patient & Co, we provide Financial Management and Compliance services to the Education Sector.
Our expert team have a thorough understanding of the challenges within this changing environment and have the experience needed to support School Leaders, Chief Financial Officers and Business Managers and give them peace of mind.  The best part of the day was meeting the Chief Financial Officers etc and to share all our wonderful case studies and to discuss some of their future plans for their academies.
We found the whole day to be very productive, successful and rewarding and we are very much looking forward to exhibiting the two day show for 2019.