The Government has stepped in to provide support to certain areas of the economy but even with this becoming available in the coming weeks, some of you will need advice on how to survive the lock down.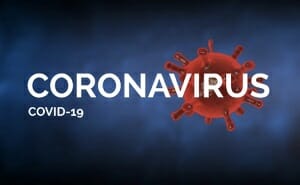 Under the regulations, most businesses are in lockdown or closed excluding  pharmacies, banks, supermarkets and petrol stations.
To help you get through the lockdown Alan Patient & Co have listed below some helpful tips and advice.
Top Tips
We can advise you on the business support you may need that the Government is providing.
Talk to us to help work through forecasts or accounting information that you need to provide
Keep sane – You can't control this, relax and keep busy, research, get new skills, look for new technology and above all keep in regular contact with your customers, suppliers, friends and family.
Plan for the end of the lock down – think about how you would do things differently in this changed world.
Finally, remember to stay strong – the health of you and your family is more important than your business.
We do not know how long this Pandemic will last and what the effects will be on business generally. What we can do is stay focussed and committed to rebuilding our businesses.
How we can help you
Please contact us for any documentation that you need to help you with grants and loans or for any help and support you need going forward for your business.  Remember our business depends on yours and we are all in this together.
We are now setting-up meetings either by telephone or by virtual conference e.g. Zoom or Skype whichever is easier.  So please contact us by clicking on this link https://alanpatient.com/  where you find all of our details.   We look forward to hearing from you.