This new loan scheme delivered by the British Business Bank, will launch from 23 March 2020. The Temporary Coronavirus Business Interruption Loan Scheme (CBILS) can provide facilities for smaller businesses (SMEs) across the UK who are experiencing lost or deferred revenues, leading to disruptions to their cashflow.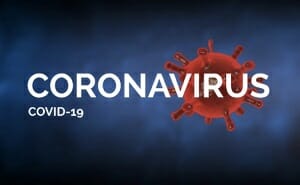 About the Coronavirus Business Interruption Loan Scheme
The scheme provides the lender (BCRS Business Loans) with a government-backed guarantee, potentially enabling a 'no' credit decision from a lender to become a 'yes'.
Delivered by the British Business Bank, through 40+ accredited lenders and partners such as BCRS Business Loans, CBILS will support the continued provision of finance to UK SMEs during the Covid-19 outbreak.
The government will also make a Business Interruption Payment to cover the first 12 months of interest payments and any lender-levied fees, so smaller businesses will benefit from no upfront costs and lower initial repayments.
Why you need an accountant for the CBILS loan
You will need your accountant to prepare most of the documentation for the loan. Alan Patient & Co can help prepare applications to funding/financial bodies on your behalf.
Current available 1 year unabbreviated filed accounts
Last 6 months bank statements
Latest management accounts / management information
Latest VAT returns 4 quarters.
Also you will need your Date of Birth, Home address, those of at least 51% shareholding
How to access the scheme
This scheme is now open for application. To apply, you should in the first instance speak to your bank and other financial bodies, to discuss your business plan.
If you have an existing loan with monthly repayments you may want to ask for a repayment holiday to help with cash flow.
Who is Eligible
Your business must:
Be UK-based in its business activity
Have an annual turnover of no more than £45 million
Have a borrowing proposal which the lender:
would consider viable, were it not for the COVID-19 pandemic
believes will enable you to trade out of any short-term to medium-term difficulty
your business meets the other British Business Bank eligibility criteria
Alan Patient & Co can help you now
"We can help you talk it through and decide what to do next"
It is important to act quickly, being prepared is crucial…
Please contact us on info@alanpatient.com or call 020 8532 9843