I am sure you are all aware of the rapid changes of the COVID-19 outbreak.
Alan Patient & Co will keep you posted about all the relevant government information and advice with regards to you are your business.
You need your accountant more than anything now, to help provide your business with all sufficient updated documentation.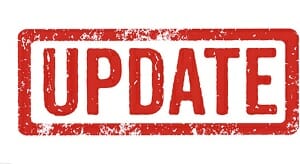 The Key issues so far
SELF EMPLOYED
Suspension of the minimum income floor for the self-employed: self-employed people can now access, in full, Universal Credit at a rate equivalent to Statutory Sick Pay for employees.  Taxes – next self-assessment payments deferred to Jan 2021 for the self employed.
SELF ASSESSMENT
The tax payments due on 31 July 2020 will be deferred until 31 January 2021. Both of these are automatic and do not require any application process. TIME TO PAY all other liabilities may be eligible for time to pay arrangement by agreement
PAYE
The introduction of a new job retention scheme will cover up to 80 per cent of wage costs (details to be confirmed) backdated to 1 March for a period of three months or longer, if needed, for small businesses, charities and not for profit organisations. Grants due to be available to business within weeks.
LOAN SCHEME
A lending facility of up to £5m (80% Government guaranteed) for business up to £45m T/O will be operated by British Banks, full details are expected to be released by the banking industry on Monday.
TAX DEFERMENT
VAT Any payment due in the period from 20 March 2020 to 30 June 2020, deferred until the end of 2020/21 tax year, on a case by case basis. Refunds will be processed as normal.
GRANTS
Funding for all small business in receipt of SBRR or RRR and all retail, hospitality and leisure businesses entitled to business rates holidays. This will be administered directly by local councils and we expect Councils to be contacting all relevant businesses in the coming weeks.
JOB RETENTION SCHEME
The Government will pay 80% of the wages of furloughed employees up to a cap of £2500 per employee. It will be many weeks before this is operational. Businesses are directed to the loan scheme (which will include overdrafts) in the meantime.
We will help you get through this difficult time please contact us now on  Contact us
.