Chancellor Rishi Sunak has said self-employed workers across the UK will be able to access a second Grant from the government to cover lost income while the country is in lockdown.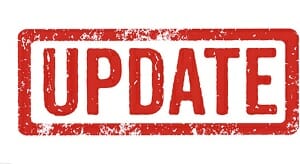 This extension to the previous scheme to mitigate ongoing losses.
If you are continuing to suffer a reduction in trade because of the current crisis you will be able to claim a further grant worth 70% (previously 80%) of your average trading profits, paid out in a single instalment covering three months capped at £6570 in total.
It is expected that traders will be able to claim this further grant in August although we have been promised further details will be provided in a further statement on 12 June.
Deadline
A deadline of 31 July is in force for the first grant and HM Revenue and Customs are expected to be very strict on this so if you are making the claim yourself please ensure you deal with it in plenty of time.
Good News
It is very welcome that the chancellor has once again heeded our calls and taken steps to get many of the self-employed, who are particularly struggling in the coronavirus crisis, the income support they so badly need.
Prior to Friday's announcement, there had been concerns that the Treasury would not extend support for self-employed workers, despite pledging that they would enjoy "parity" with payrolled employees.
Small Businesses, had warned that self-employed workers such as hairdressers and caterers, who could be impacted for many more months by the virus, would face a "cliff edge" if support was not forthcoming.
How we can Help
We are continuously updating our clients with all the Covid-19 changes.  If your looking for help and guidance with your self employment status please contact us for a free one to one virtual consultation.  We can help you through this difficult period.