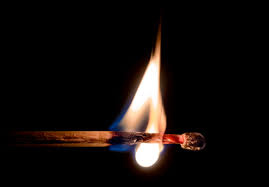 We have been receiving a number of reminders from HMRC. This isn't unusual as dealing with the administration of our clients' tax affairs is part and parcel of the service we provide. However, what was a surprise that these were reminders from HMRC's Debt management team for companies to file their Corporation tax return and pay their liability, neither of which were outstanding for any of those clients.
Upon further investigation of the letters it appeared they have been generated, printed and posted to us, all at the taxpayers cost, as the clients' agent because these particular clients had within the last few years paid some of their Corporation tax liability late, in one case being only one day late.
This made us think of all the thousands of companies and their accountants receiving these letters produced by HMRC and the cost of this endeavour. We then went further to think of the cost of the time spent to deal with the notifications that had firstly been sent to the accountants but also those who went straight to their clients and the potential problems they could cause.
Nobody likes to receive a letter from HMRC threatening them and when they do and they have what they think is a trustworthy accountant and tax advisor it is natural to think that they are somehow not doing their job. Unfortunately, in this case and like in many others HMRC have decided that the money they can collect in taxes by producing these notifications outweighs the lost time, money and trust in producing a poorly worded, accusatory letter.
In our mind, at least, we believe HMRC ensuring that those companies have a good accountant and tax advisor is a far better use of their time and resources but we cannot imagine that happening any time soon so for now we can only offer those clients of ours and other good accountants the advice that we are here and working for you.