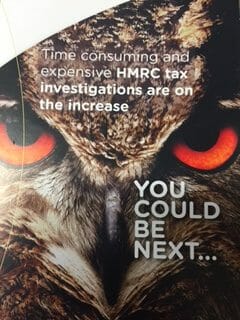 Investigation Fee Protection Insurance
We have been hearing for a while from HM Revenue and Customs about their plans to target tax investigations as a priority. Due to the random nature of how some of these are selected, it is impossible to guarantee that anyone can avoid being subjected to such an enquiry, no matter that their tax affairs are in order and up to date.
Did you know that they hold all of the cards when deciding how and in what detail these investigations are conducted and relatively simple and straight forward matters can accumulate substantial professional costs which will be payable even if everything is decided in your favour. As you will appreciate this takes time, expense and flexibility from us to get the best outcome for you.
Please note that if you are selected, HMRC enquiry charges are an unavoidable addition to our regular service fees.