The Government have released the most up-to-date information for the future of the UK Economy and society. The experimental data on the impact of the coronavirus (COVID-19) on the UK economy and society, including online price changes data. These faster indicators are created using rapid response surveys, novel data sources and experimental methods.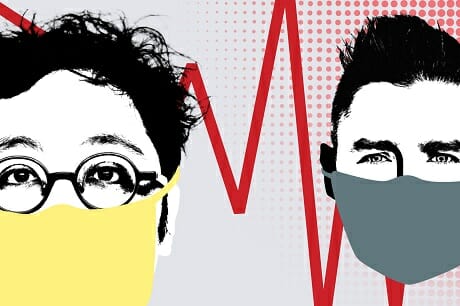 Top indicators as follows: –
According to the latest Business Impact of Coronavirus (COVID-19) Survey (BICS), 30% of the workforce were on furlough, and 42% of businesses were topping up workers' pay.
According to the latest Opinions and Lifestyle Survey (OPN), nearly half of all working adults (49%) had worked from home between 11 and 14 June 2020, an increase from 41% the previous week; this supplemented results from BICS, which showed that 5% of the workforce had returned from furlough leave between 18 May and 14 June 2020.
Between 5 June and 12 June 2020, the volume of online job adverts in wholesale and retail increased from 24.1% to 35.1% of their 2019 average, in anticipation of non-essential retailers reopening.
Overall, prices of items in the high-demand products (HDPs) basket remained stable between the week ending 7 June 2020 and the week ending 14 June 2020.
During the period 8 June to 14 June 2020, there was a moderate rise in the number of daily ship visits compared with the previous week.
From 16 March to 9 June 2020, the Department for Work and Pensions (DWP) has received 3.1 million individual declarations and 1 million new claim advances to Universal Credit.
How we can Help you
Alan Patient & Co update their clients with all the latest news and updates during these challenging times.  Please check out our Business advice giving you the latest advice.  Finally, if you have any questions or require further information please contact us or email karen@alanpatient.com.
We would love to hear from you.  Stay safe