Register of persons with significant Control
Did you know that the legislation has changed for Limited Companies.
From 1st July 2016 the Annual return to Companies House has been replaced by an annual Confirmation Statement, which requires additional details of "people with significant  control" (PSC's).
Identifying the PSC: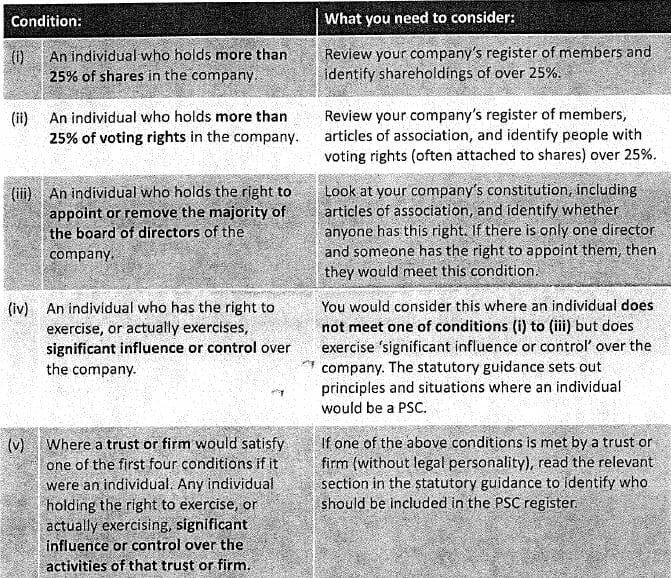 Please note, at the same time, Companies House have shortened the completion deadline for this return to 14 days.
Finally, once a year you will need to review the information Companies House hold about your company.  Companies House will send the registered address an e-reminder once activated.