The December General Election meant that the Autumn Budget was delayed and we now know that Rishi Sunak will deliver his first Budget on the second Wednesday in March, 11 March 2020 which is when Budget day used to be!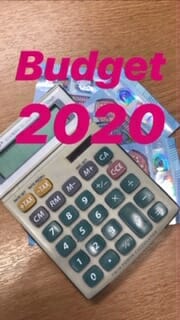 What are the key issues to look out for:
• Key tax announcements to listen out for include leaving the rate of corporation tax at 19% and an increase in the national insurance threshold.
• Unfortunately, it is unlikely that the planned roll out of the "off-payroll" working (IR35) rules to the private sector will be delayed.
• The Chancellor is also expected to again announce a u-turn on the 2019 loan charge following a review of the legislation by Sir Amyas Morse.
• Listen out for a possible announcement in the Spring Budget, together with other changes to pension tax relief.
Monitoring the day
Alan Patient & Co will be monitoring the Budget 2020 announcement as it happens and providing information into how it could affect your everyday company decisions, on our website after the event.
What we have to say
Our experts will be advising and updating the main implications from the Chancellors' budget to help you and your business can benefit in the long-term.
We offer a complete range of tax services covering both tax compliance and tax advisory. Our teams help Ltd companies, individuals and sole traders in all areas of tax legislation.
Our aim is to inform you with the latest tax issues and regulations and to help you navigate any tax issue that may be affecting your business. So why not get in touch today, before Budget Day, to discuss how we can help you execute your plans.