The Inside Track Report for Head Teachers
Our passion for supporting School Academies runs deep at Alan Patent & Co, so much so that we have undertaken to edit and publish a ground breaking report called 'The Inside Track'.  We are providing this report without cost to Head Teachers (Bursars, Business Managers or Academy Trust Leaders) to allow them to anonymously  share their uncensored thoughts, feelings, solutions and invaluable experiences in dealing with a whole array of stressful challenges.
We want to provide Head Teachers with an independent platform where they can completely anonymously share their frustrations, their problems and their valuable insights, approaches and solutions to challenges you are probably facing today.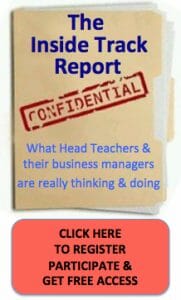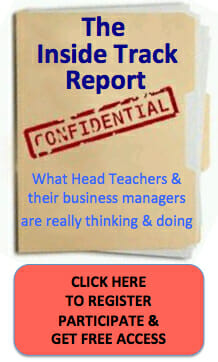 The Inside Track Report focuses on the 'non-teaching' challenges you may be facing, the challenges that can distract Heads from the vitally important task of providing the next generation with a great education. From tips and tricks on the best ways to deal with OFSTED and other authorities to effectively dealing with the ever growing financial, accounting and budget issues that Schools and School Academies face.